Novices or those who prefer a set-and-forget BBQ method mostly use portable electric smokers. These convenient pieces of kit are also perfect for smoking at home, where the food smoking demands are not that high.
These smokers come in different sizes, and in varying capacities, designed to suit individual needs. If you're looking to smoke chicken wings, bacon, salt, hot dogs, salmon fillets, veggies, or cheeses, they're perfect! 
Recently, there's been an upward trend in people opting to buy portable electric smokers. These quaint, table-top, and highly mobile pieces of kit are perfect if you regularly smoke for a small number of people.
They eliminate the need for a massive pieces of equipment, which you may otherwise not use, and do save you money in the process. These electric smokers are some of the best electric smokers out there and have done much to explode America's interest in meat smoking, as they're convenient, fuss-free, affordable, and easy to use.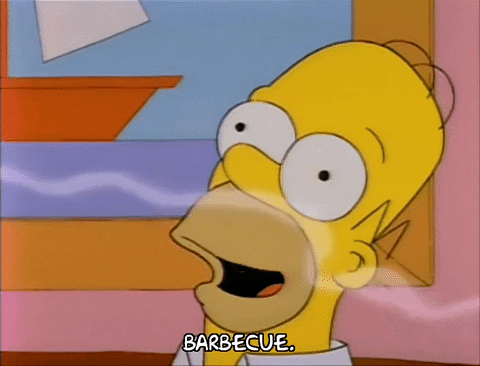 So, what precisely is a portable electric smoker? Let's delve deeper into this category of electric smokers, and explore why they've become so popular.
What Are Portable Electric Smokers?
Portable or mini electric smokers are low-capacity electric smokers of 500 square inches or below that can smoke BBQ to feed 5 – 6 people tops.
Because of their size, usually under 30 inches in height, they are easily portable, and can even smoke while on a table-top.
The basic design of a portable electric smoker consists of a single smoke chamber encapsulated in an aluminum or stainless steel shell. These lightweight smokers typically have an electric hotplate at the base, which acts as a heat source.
On top of the hot plate, sits the wood chip pan, to provide the smoke once heated. The remaining space within the smoke chamber is taken up by cooking racks, where all the food sits as it smokes.
These electric smokers also have removable front panels, some with see-through windows that allow you to access the inside of the smoker. Smoke vents at the top and bottom of the unit release hot, smoky air that travels through the chamber, and in the process smokes the food.
The heat source is, of course, electricity, which will fuel your unit through the supplied power cord.
Portable electric smokers also have convenient, heat-resistant handles on either side that make them easy to carry around. They can also come with or without foldable leg stands, and they do come in many attractive colors.
Many feature an external built-in temperature gauge to let you know how the temperature is behaving inside the chamber, as you smoke.
All the top brands, including the Masterbuilt, Char Broil, Landmann, Bradley and Smoke Hollow, are now making them. And more and more people are buying them.
Key Features of Portable Electric Smokers
Portable, weighing no more than 22 lbs.

Heat resistant handles

A replaceable 1400-watt heating element

500 square inches of cooking space with 2 – 3 cooking racks

Typical dimensions – 16 x 24 x 23 inches

Foldable legs for transport and storage

6-foot long power cord
What's Good About Portable Electric Smokers?
Extremely portable and lightweight – you can smoke almost anywhere near an electric power supply

Convenient for smoking just the amount of barbecue you need

Easy to assemble

Easy to use. After seasoning your smoker, all you need do is add the wood chips, add the food, close the unit and turn on the power supply

They have foldable leg stands for easy transport and storage

Very affordable! Grab one for between $100 – $200
In What Areas Do Portable Electric Smokers Fall Short?
T

hey can only be used outdoors and not indoors

Their aluminum and stainless steel shells have limited heat insulation

Their heating element has only two settings – off and on. Controlling the temperature with these limited settings is difficult, and getting to the recommended 225◦F required to smoke most meats is quite a task.

There's no provision for a water pan so you won't have any control over the humidity in the smoke chamber
Top Portable Electric Smoker Brands
Masterbuilt

Char Broil

Little Chief

Smokin-It

Meco Americana
What Do Users Think About Portable Electric Smokers?
Users who've purchased these portable electric smokers are, overall, positive about them. They love the convenience of using it on the go, its ability to smoke small amounts of BBQ well, and its ease of use. However, some did complain about temperature variations and heat insulation.
Here's what some Amazon customers who bought the Masterbuilt portable electric smoker thought about their units.
"This was my first smoker purchase, and I wanted something compact and portable. I've used this a handful of times to get a good gauge on its capabilities. Thus far, I have smoked pork ribs, Cornish hens, chicken parts, veggies, bone-in rib eyes, and lobster tails." – Amazon user on January 10, 2019
 "I had a full-sized Weber bullet smoker for years…but it's not allowed at my condo, so I searched for an alternative. This little smoker is a champ. The smoke ring wasn't there, but the smoky taste was. I'm happy with my purchase!!" – Amazon user on December 13, 2018
"The only thing that could be better is the temperature setting dial. The dial does not show degree estimates, so you have to guess a bit regarding what level of electricity you need to get the proper temp, but that's something that can be figured out with repeated use." – Amazon user on September 16, 2018.
Would We Buy One?
We certainly would! We're enthusiastic about all things electric smokers, and generally any piece of kit that gets you smoking!
If you have small amounts of food to barbecue, or want to smoke while on vacation, as good as they are, don't fire up or transport your full-size electric smoker! It will most certainly use up more electricity than you need. And who has the energy to move these massive pieces of kit around with them anyway?
Whip out your portable electric smoker, and get smoking! Guaranteed the convenience and portability alone will make you glad that you bought it.
We hope you enjoyed our portable electric smokers review. What do you like most about portable electric smokers? Have you ever or do you currently own one? Let us know in the comments, and please share this post with friends to keep them in the know.
P.S.: If you'd prefer to learn more about full-size electric smokers, then check out our informative 2019 buying guide. We've covered all the features of the top electric smokers for 2019 that will get you smoking like a pro.